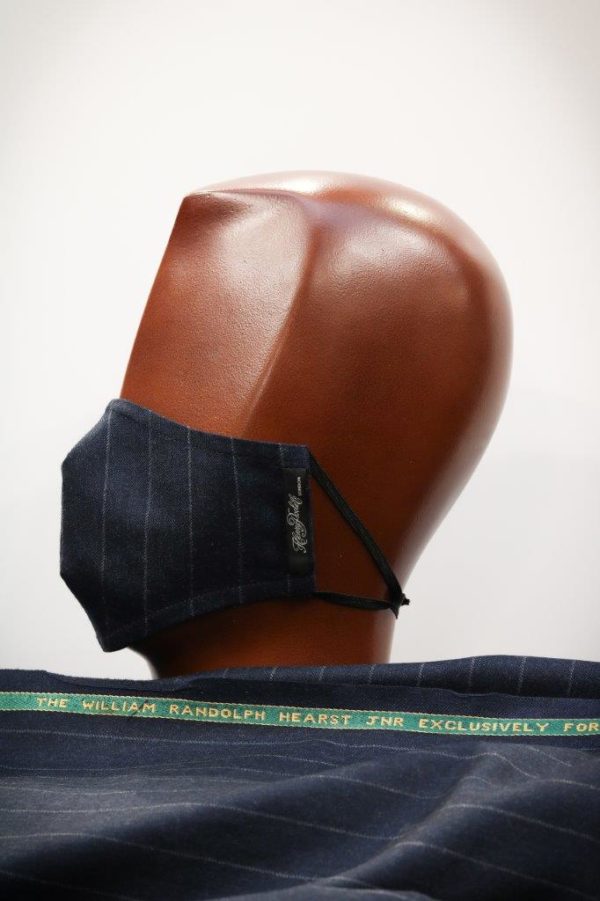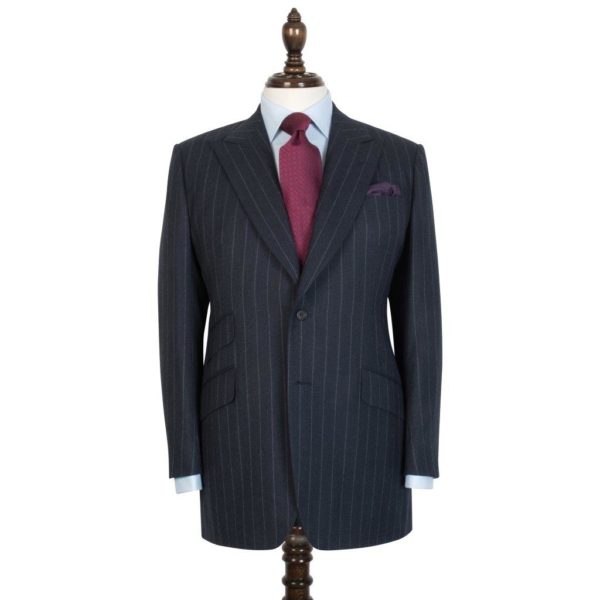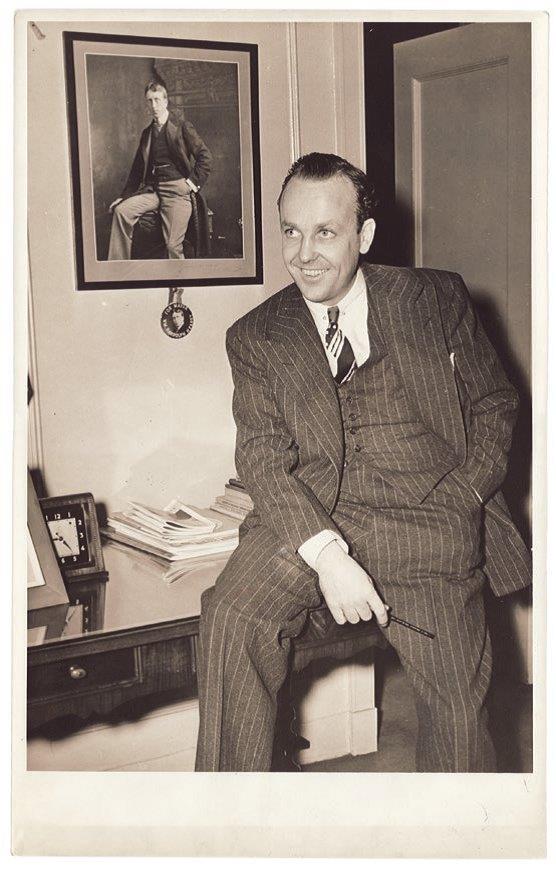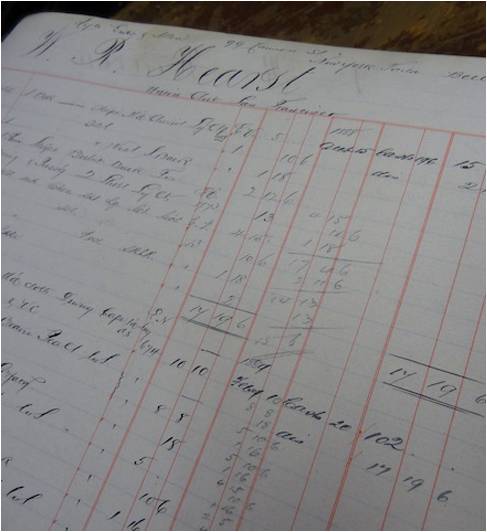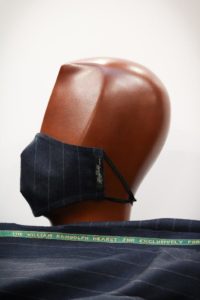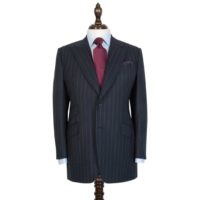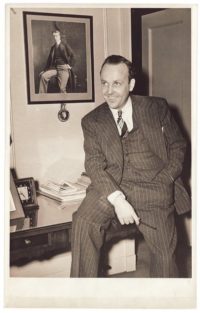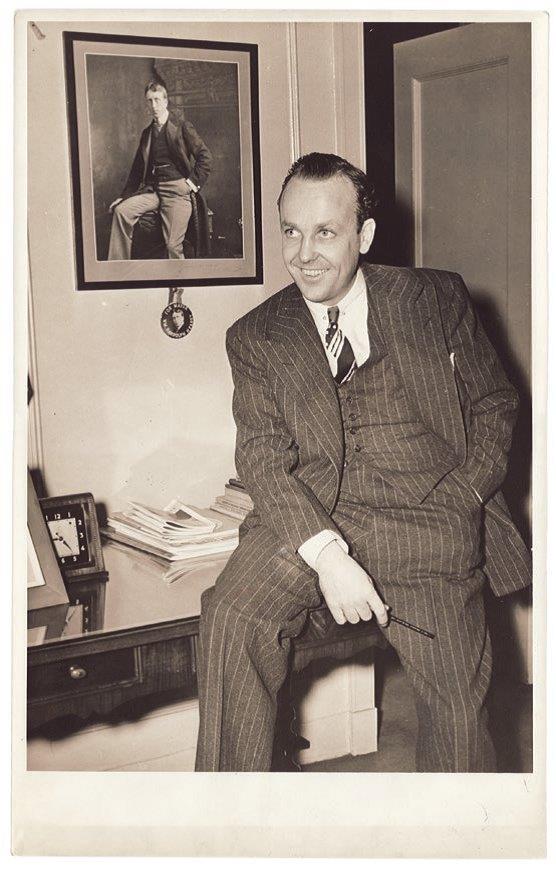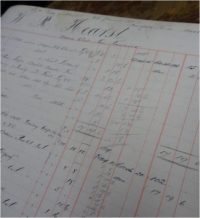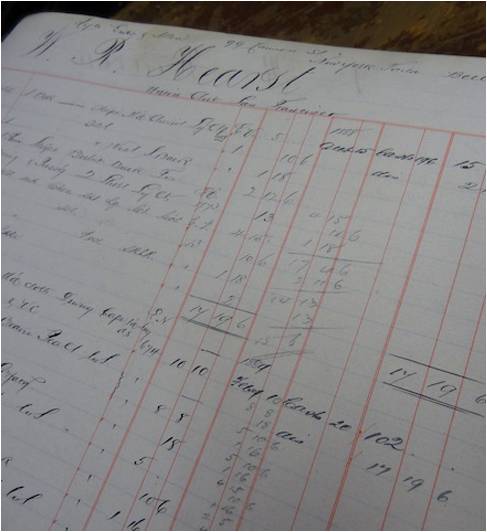 Hearst Mask
£36
One of our most popular house cloths is the William Randolph Hearst Jnr, so it was only correct that we added it to our mask collection.
The 10oz blue/grey super 100s and cashmere chalk stripe cloth was inspired by a 1938 photograph of Hearst Jr posed in his office observed by his formidable father.
All masks are made with robust coloured elastic and all are lined in breathable, cotton-based silica, which will never cause irritation to the skin or mouth area.
American publishing dynasty the Hearst Corporation shares over a century of history with Henry Poole & Co. Founder William Randolph Hearst placed his first order in 1888, a year after he took control of the San Francisco Examiner and revolutionised tabloid journalism with his sensational approach to news and entertainment. He proceeded to build the largest newspaper and magazine empire in the world and was American's most influential media tycoon for the first half of the 20th century.
Hearst will forever be remembered as the Svengali who built the palatial Hearst Castle (San Simeon) for his life-long mistress the movie queen Marion Davis. The couple were immortalised in Orson Welles's 1941 film Citizen Cane. When Hearst died in 1951 he was succeeded as editor-in-chief of Hearst Newspapers by his second son William Randolph Hearst Jr. Hearst Jr had risen through the ranks working alongside legendary journalists and writers such as Damon Runyan and Walter Winchell. In World War II he served as a war correspondent in Europe and North Africa.
Like his father, Hearst Jr was a messianic anti-communist campaigner and in 1955 his interview with Soviet First Secretary Nikita Khrushchev won the Pulitzer Prize. As an homage to both father and son, Henry Poole & Co has asked British mill Bower Roebuck to weave the now very popular cloth.
Can be washed at 30°C on a delicate cycle.
Orders are being despatched 10 working days from order date.
Please note the masks are non surgical.
Out of stock