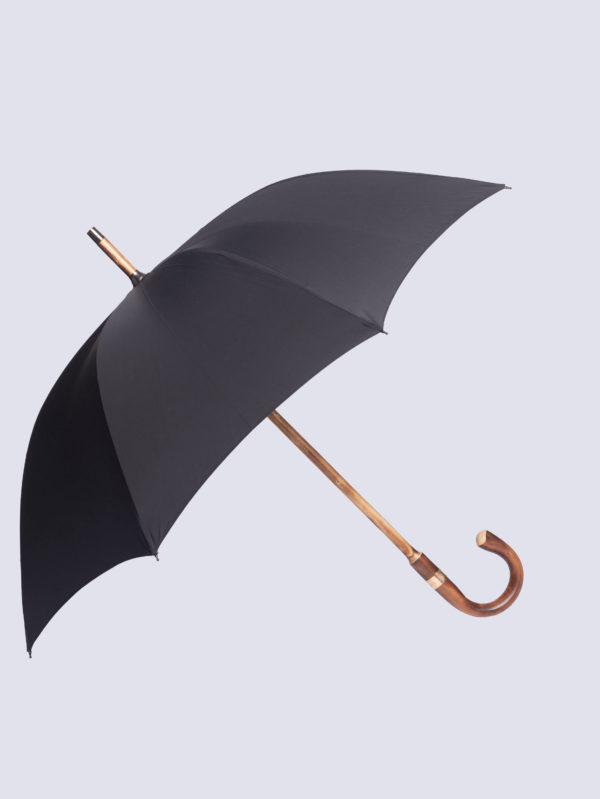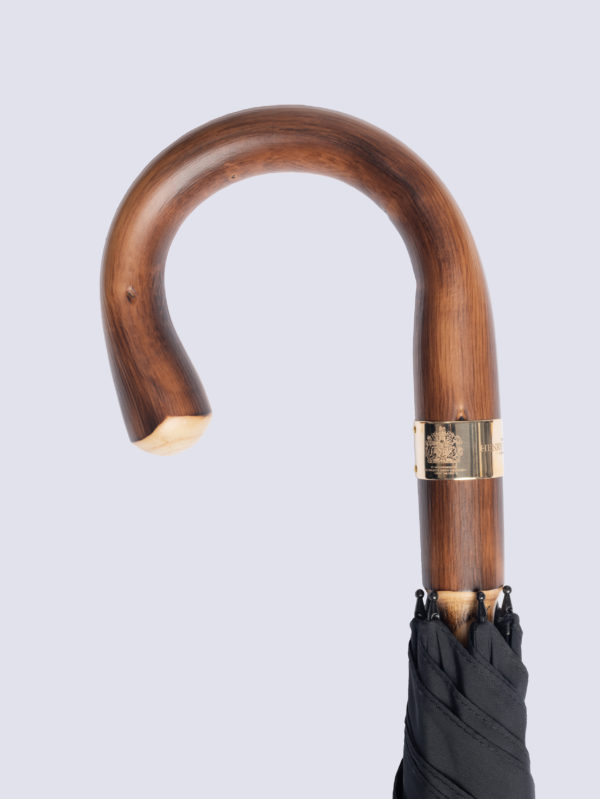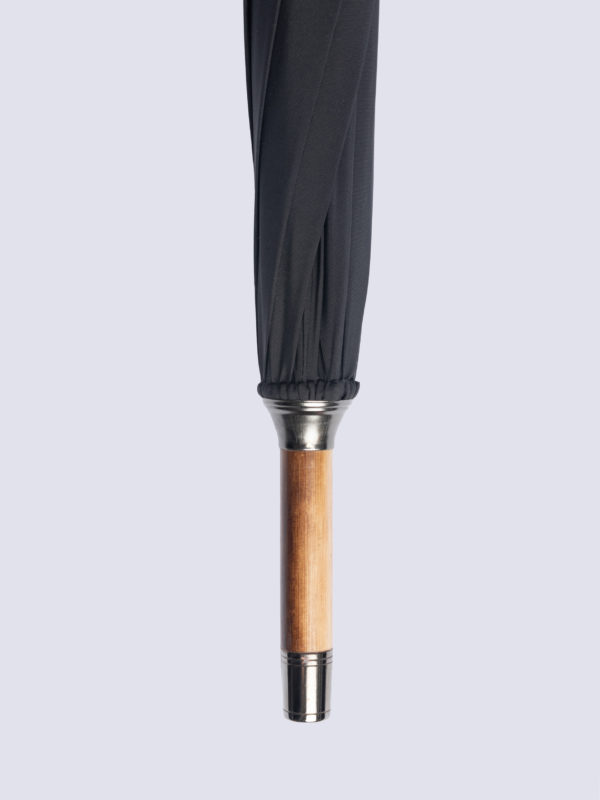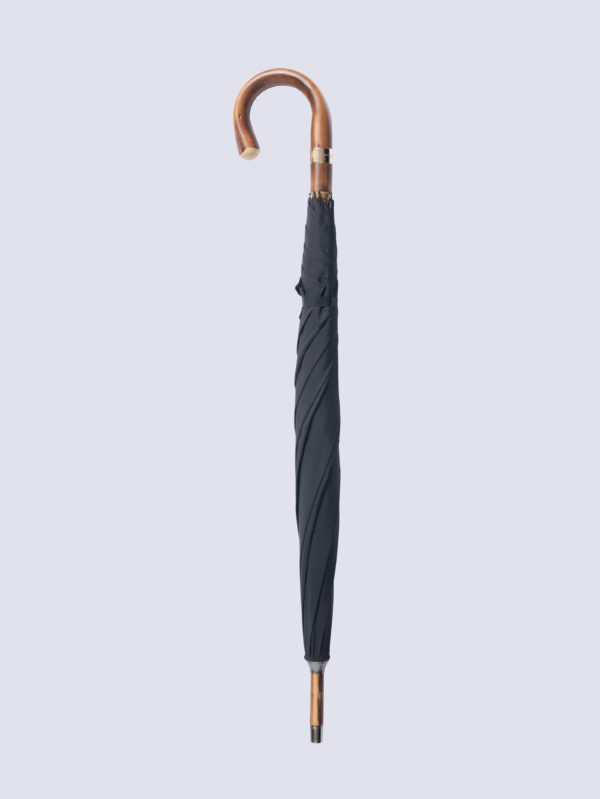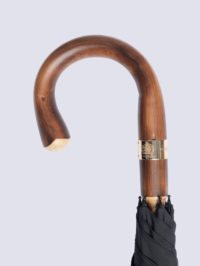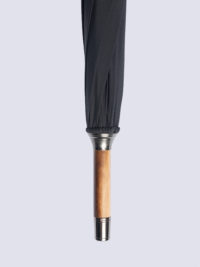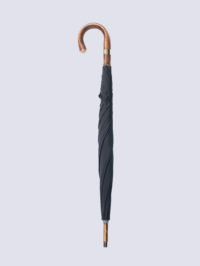 Polished Chestnut solid umbrella
£320
Classic polished chestnut solid umbrella has a 25inch, 8 rib frame and black polyester cover with loop and button fastening. The handle and stick are made from one continuous piece of wood. The handle features an engraved Henry Poole gilt collar.
Umbrella also comes with an outside case.
Handmade in England.
Out of stock