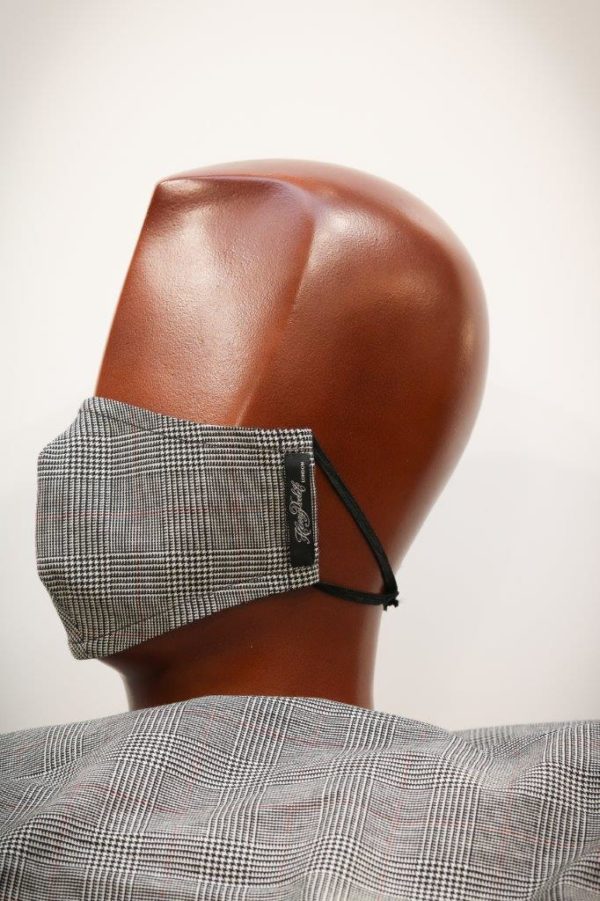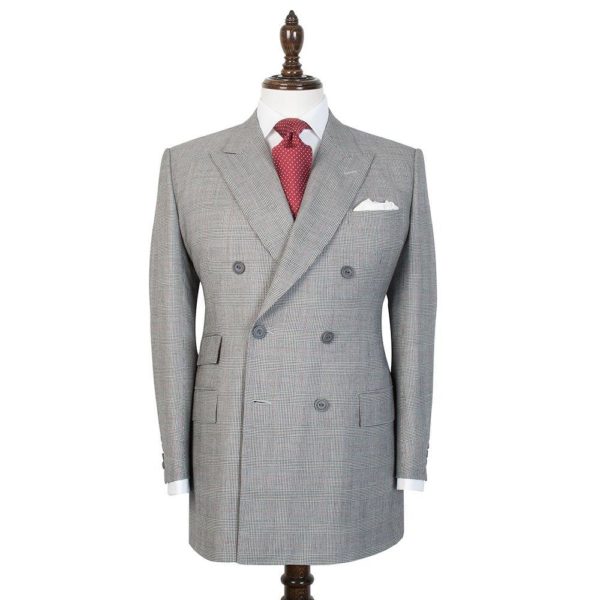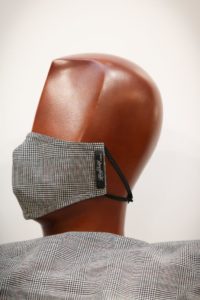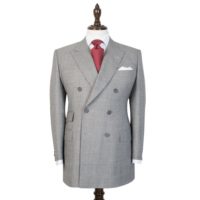 Seafield Check Mask
£36
The latest edition to our mask collection is another house exclusive cloth, the Seafield Check.
Masks are made with robust coloured elastic and all are lined in breathable, cotton-based silica, which will never cause irritation to the skin or mouth area.
In 2013 Henry Poole rejuvenated this classic and exclusive design using a Mid Grey 10oz Super 120's and cashmere linked with a deep rich burgundy over check. The jacket is lined in a  black/burgundy lining to complement the burgundy over check.
Many people think the Prince of Wales design originates from Edward VII with his classic black and white check; the fact is that it dates further back to the 1800's Glen check derived from the valley of Glenurquhart in Inverness-shire, Scotland. In 1840 Caroline Countess of Seafield adopted this pattern for the Seafield Estate. On visits to Castle Grant, the Seafield's Estate at Grantham-on-Spey young Edward VII, a keen shooting enthusiast was attracted to this design and adapted it to his own specifications thus creating the famous black and white large Glen check which later became known as the Prince of Wales check. This was again modified and given even more fame by The Duke of Windsor by adding the coloured over the check.
Can be washed at 30°C on a delicate cycle.
Orders are being despatched 10 working days from order date.
Please note the masks are non surgical.
Out of stock