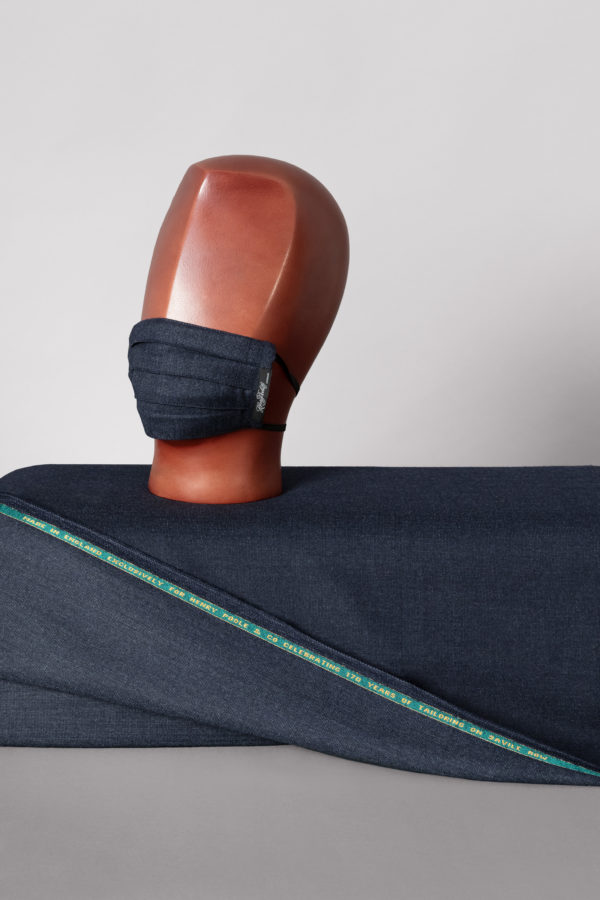 Pleated mask in 170th anniversary cloth
£36
Plain sports mask in 170th anniversary cloth. It is made with robust coloured elastic and all are lined in breathable, cotton-based silica, which will never cause irritation to the skin or mouth area.
In honour of our 170th anniversary on Savile Row we have created a luxurious black/blue spot super 100's worsted cloth. This cloth is ideal for that sharp business suit look and is the perfect weight to wear throughout the year.
Can be washed at 30°C on a delicate cycle.
Orders are being despatched 10 working days from order date.
Please note the masks are non surgical.
Out of stock